What is RVingPlanet?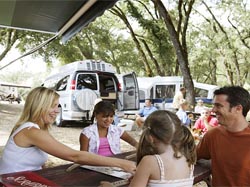 Have you ever been tired and frustrated with your RV shopping experiences? You go to RV manufacturer websites, you go to RV Dealer websites, you go to RV shows, you visit RV Dealerships in your community and you still walk away with the thought in the back of your mind ... have I seen all my options? are there more choices for me somewhere else? did I get a good deal? is this dealer reputable? and the list goes on.
We proudly serve the RVers of North America. 
Our Mission
To help you explore all RVs in one place, find one you love, and become a smart RV shopper.
While other RV websites may have lots of RVs for sale, RVingPlanet has literally EVERY RV available from every manufacturer!
As you research for the perfect RV and find it, then shop RVs for sale from trusted RVingPlanet approved dealerships.
The RV model and dealership reviews come from people just like you. No gimmicks no false advertising. Just the real deal.
Compare RVs, add to favorites, download FREE RV lifestyle checklists and guides, and much more!
So click around, enjoy, and let us know how we can continue to improve RVingPlanet for you!
Are you an RV Dealer? Advertise with us.
Led By RVing Enthusiasts
Kevin Wallenbeck | Founder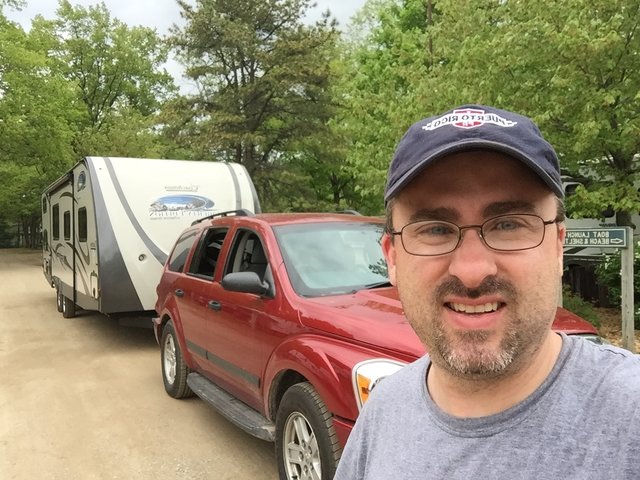 "Not much can beat the smell of a campfire, laughter from all directions, and interesting decorative awning lights ... the campground."
Family man, entrepreneur, passionate about all things RVing.  Combining family, business, and RVing couldn't possibly be a better situation for Kevin being able to live life to its fullest.
Kevin started camping with his parents and caught the 'rving bug' early at the age of 10.  Married in 1993 to his wife Sonja, they began thier RVing experiences with their growing family of three daughters. 
You can catch Kevin at the Hershey RV Show, RV industry shows, and at local campgrounds in Pure Michigan.  Read more about his family adventures online at their family blog,  LifeAsWeLiveIt.com.
Press